Everyone wants their yard to look spectacular. Whether you have a small yard or a large one, it's important that it looks presentable. Depending on the type of yard you have a residential lawn mower is probably the way to go.
Residential Lawn Mowers
Nothing beats a relaxing summer day than the smooth sound of a new lawnmower. Residential lawn mowers are durable and reliable. They can run up to six hours a day and can be used one to two times a week. If you have a lengthy yard, a riding mower is an ideal mower for your lawn.
A riding mower is designed to operate a large area of grass particularly one to two acres. If you have several acres then you may want to consider purchasing a tractor. Either type will get the job done. Various types of riding mowers will have sharper blades to cut an even and smooth yard. This will give your lawn the haircut style that it's been craving. You'll also be intrigued by the reduction of clumping from remaining grass building up on the blades and wheels.
Another option for your lawn is the simple push mower. This mower is the cheapest and it's used for smaller yards. The reel mower is the newer version of the push mower. It will allow you to have a clear cut like a pair of scissors. This will show a significant drop when it comes to sharpening blades. You'll find doing it less instead of more. The old-fashioned rotary mowers would tear up your lawn and make it look unhealthy, leaving grass clippings all over the yard. Push mowers are also available in front-wheel drive, rear-wheel drive, and all-wheel drive. The perfect choice for any tough terrain that should come your way. The cost of a push mower can range from $100-$2,000 and riding mowers can range from $500-$4,000.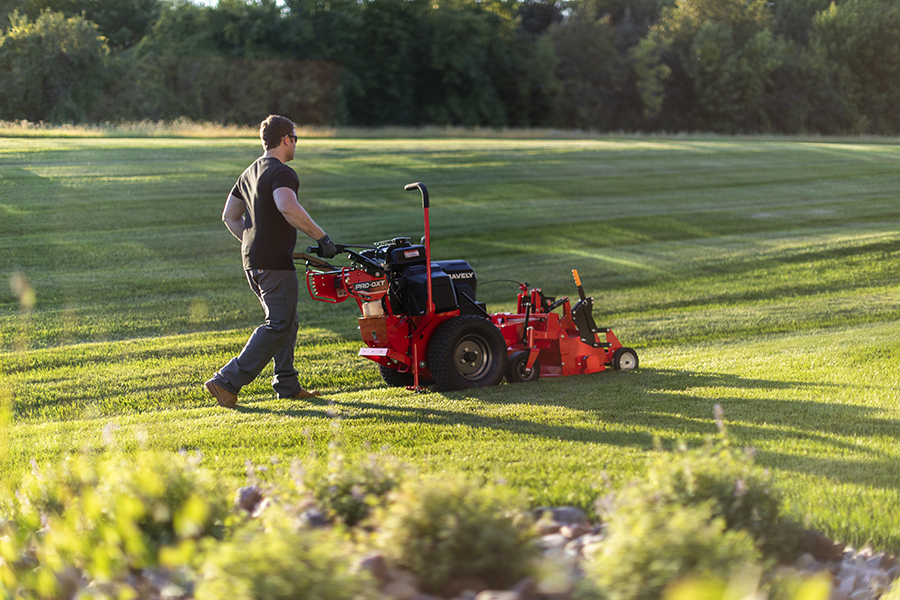 Commercial Lawn Mowers
Larger lawn mowers are manufactured to mow 2-20 times a day. They run for 12 hours straight and consume a greater speed which leads to an increase in productivity. Commercial riding mowers are the type of lawnmower that is best used for cutting wet grass and areas that have grown higher than usual. If you have a lawn care business then a commercial lawn mower is an excellent choice. It will ensure an increase in your business returns and it'll be a great investment.
commercial lawn mower has a larger engine that is reliable and starts easily. They can cut an unusual amount of lawns in one day without causing any malfunction. If you're thinking of a commercial lawn mower for a lawn or landscaping business the price ranges between @2.000-$35,000. The cost of the larger mowers is quite a steep amount, but it will be worth it long term. The commercial lawn mowers are manufactured to last a long time.
They also come with a warranty that will cover major malfunctions such as the transmission. The warranties are generally good for three years. They cover the high-cost maintenance issues that come with owning a commercial lawn mower. The important fact is that there is no deductible; however, the warranty covers only what is considered normal wear and tear when your lawnmower is being used.
It's important to be open-minded during the search process to find the right lawn mower for your home or lawn care business. There are various types of commercial lawn mowers and residential lawn mowers available today. It's important to research the market and compare each of them to the one that best fits your lawn care needs.